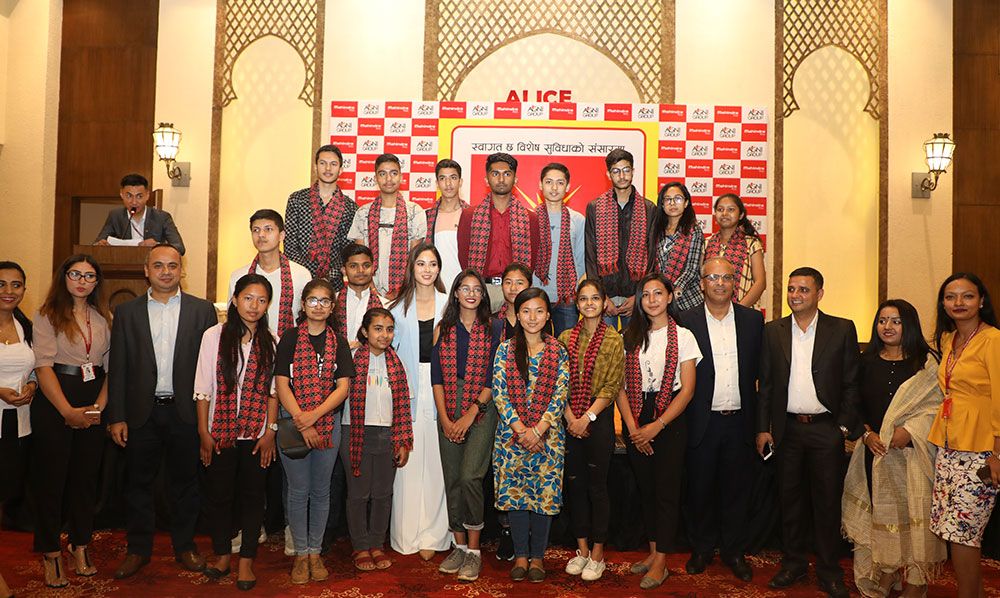 Udaya Scholarship
Every year Agni group sponsor education of SEE pass out with Mahindra Udaya Scholarship to continue their higher education qualification.
Agni Foundation, the nonprofit branch of Agni Group- the sole authorized distributors of Mahindra vehicles in Nepal- has yet again launched their 'Uday' campaign, an exclusive CRM (Customer Relationship Management) program for the Mahindra small commercial vehicles portfolio. The campaign follows Mahindra's 'Rise' philosophy to drive positive change in the lives of commercial vehicle owners.
The 'Uday' program will offer a wide range of monetary as well as non-monetary benefits to Mahindra Bolero Pik-Up customers to help them maximize their earnings and aid their personal growth and wellbeing.
Under this program, top 25 students, belonging to the families of Mahindra vehicle owners, were awarded a scholarship in an event organized by the Agni Foundation on December 15 in the Mahindra Pik-Up Showroom, Naxal. Students were selected for the scholarships based on their S.E.E. performances.
Speaking on the initiative Executive Director of Agni Group, Arjun Sharma said, "Mahindra not only focuses on vehicle sales but also contributes to uplift its customers personal and economic wellbeing and always seeks towards managing long-term relationships with its customers."
'Uday' will also cover its members with Rs. 200,000 accident insurance policy for free. 15% discounts on lubricants and spare parts, as well as free mobile phone recharge coupons, will be provided to the members. Apart from these monetary benefits, the program will also provide vehicle service and health check-up camps and will also be annually organizing events to benefit its members.
Source: